People are predictably irrational
You think you are rational, but you are not. People fail to realize the irrationality of their actions and believe they are acting perfectly rational, possibly due to flaws in their reasoning. People's actual interests differ from what they believe to be their interests. We have mechanisms that have evolved to give optimal behaviour in normal conditions lead to irrational behaviour in abnormal conditions. Many people put on one "mask" for one group of people and another for a different group of people. Many will become confused as to which they really are or which they wish to become (source: wikipedia). The subject of irrational behaviour is huge. I recommend you to read more about it. We can predict irrational behaviour to a degree due to lots of studies and work done in this field.
John gave me two book tips by Dan Ariel on this topic that I haven't checked myself yet:
Or check this website also by Dan Ariel: Predictably Irrational – Investigating the Hidden Forces that Shape Our Decisions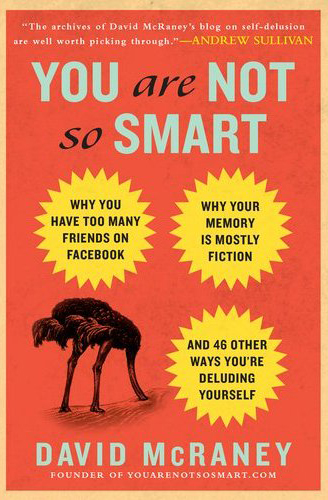 You are not so smart
A great collection of examples that show people are easily fooled can be found in the book called "You are not so smart" by David McRaney. This book is a dose of psychology research served in tasty anecdotes that will make you better understand both yourself and others. The author describes cognitive biases, logical fallacies and heuristics. For example there is the well known "confirmation bias" where you tend to look for information that confirms your beliefs and ignore the information that challenges them. Another interesting phenomenon is the availability heuristic: a mental short cut that occurs when people make judgements about the probability of events by how easy it is to think of examples. The availability heuristic operates on the notion that, "if you can think of it, it must be important." Examples are lotteries where you only see the winners so you might think it is easy to win. Or school shootings in the USA. People believe that since Columbine there are more and more school shootings but the opposite is true! Before Columbine there where more, but we don't know about them. After reading this book an interesting thinking exercise can be to recognize the biases and fallacies in your thinking and testing.
Thinking fast and slow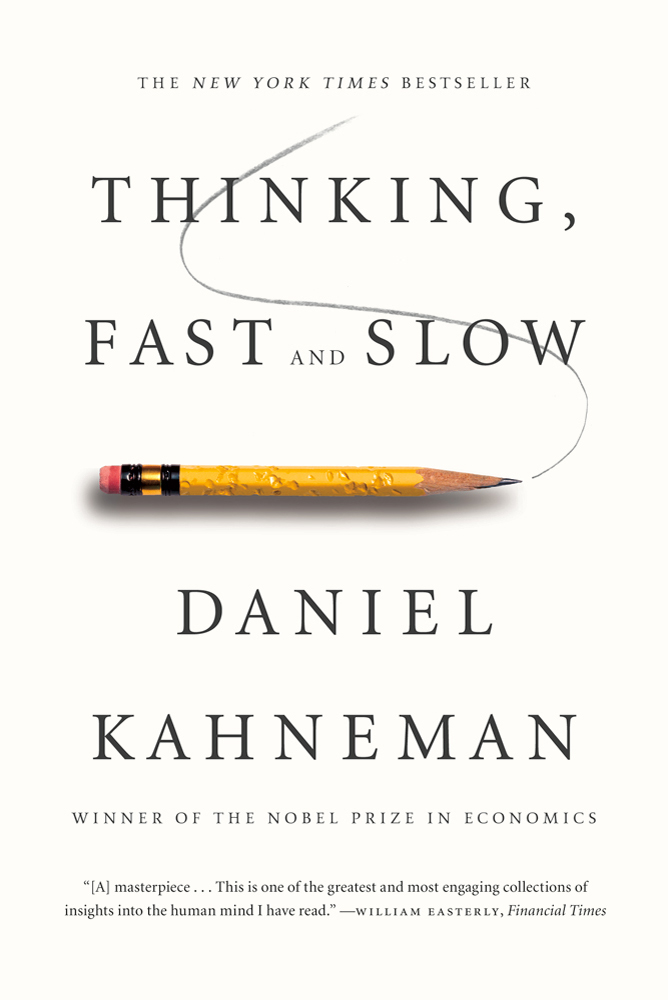 Daniel Kahneman wrote a fascinating book about how our brain works "Thinking, fast and slow" which has been a bestseller for some time now. This book changed the way I think about thinking. Although it was sometimes hard to read for my as a non native English speaker, I almost read the book in one go. The book is about two different ways our brain works: System 1 is fast, instinctive and emotional. System 2 is slower, more deliberative, and more logical. I encourage testers to read the book and watch this video. In the video the author explains the main points from his book. You also might want to have a look at this shorter video where the same stuff is made more visual. The book will help you understand how your brain works and it will also make you aware how people make judgements and come to conclusions. Read what software tester Andy Patterson writes about on his thoughts of the book here.
There is a great video with Daniel Kahneman and Nassim Taleb (The Black Swan) in which they talk at the New York Public library about how individuals and humans make decisions – a fascinating video to watch – details and access to video can be found here.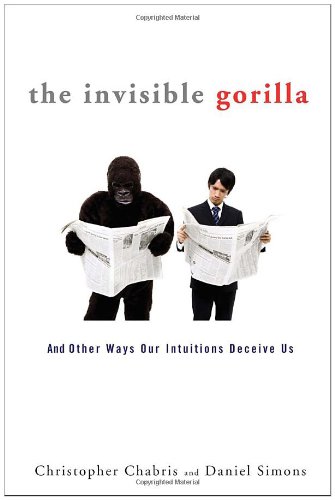 Dancing gorillas
An interesting source the read to learn more about inattentional blindness and other illusions of memory and knowledge is the book "the invisible Gorilla" by Christopher Chabris and Daniel Simons. It makes you aware of how you can be fooled by your illusions and perception. More reading on gorillas and inattentional blindness is this article. Alan Page loves the gorilla! Especially the video. Check what he has to say about the gorilla here.
To be continued… part 4: social science