Tester – Agile Enthusiast – Trainer – Coach – Consultant – Writer – Speaker – Leader – Storyteller – Human – Rebel – Jiggler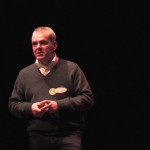 Hey there!! My name is Huib Schoots and live in Den Bosch in the Netherlands. I am proud to be a software tester. Why? Because testing is fun!
I work for De Agile Testers where I can share my and passion for testing through projects, consultancy, coaching, training, and giving presentations on a variety of test and IT related subjects. With more than 20 years of experience in IT and software testing, I am experienced in different testing roles. I am curious and passionate and I try to read everything ever published on software testing.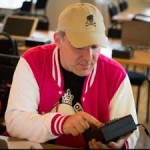 Since I did the Rapid Software Testing course I know for sure: I am a context-driven tester! Although I often practiced the Basic Principles of the context-driven school in the past and "Lessons learned in software testing" has been my favorite testing book for many years now, RST made it perfectly clear to me that I am context-driven. I am a member of AST, ISST and TestNet. I am a proud member of DEWT, the Dutch Exploratory Workshop on Testing and a black belt instructor in the Miagi-Do school of software testing. I am proud to be one of five RST instructors in the world.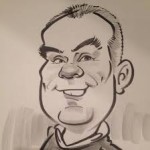 Keywords: humanist, open, direct, creative, idea generator, result driven, humour, problem solver, curious, confronting, critical thinker, passionate and energetic, life long learner, entrepreneurial, analytic and continuous (world) improver.
Besides testing I love to play guitar and trombone (not at the same time though), read, travel, take photos, brew (and drink) beer, practice magic tricks, solve puzzles, watch Netflix series and (Star Wars!) movies, build lego models, scuba dive and go running. I also love to play board and computer games! Fluxx, Great Dalmuti, Dominion and Settlers of Catan are some of my favourites.
Please comment and react on everything you find on these pages.
More about me: http://www.huibschoots.nl/huib_uk